Mentoring and development
Description
The main goal of the service is to develop competences in project management based on the PMI® Triangle of Competence. Mentoring is a mutual benefit for both the Mentor and the Mentee because of ,inter alia, the possibility of cooperation, sharing experience, developing interpersonal competences, and enhancing leadership and communication skills!
Mentoring is a structured partnership between the mentor and the Mentee, consisting of regular meetings during which the Mentor (as a more experienced person and having specialized knowledge in a given field) supports and develops the Mentee's competences. Mutual trust, the principle of confidentiality, respect and building the internal motivation of both parties to self-development, as well as seeking other perspectives to look at problematic issues are the keys to success in this relationship.
Our mentors have many years of experience and many successes in this field.
If you are interested in the service contact us!
Scope
Setting development goals
Exchange of experiences
Closing competence gaps
Competence development
Determining the development path
Target group
Project Managers
People aspiring to the role of Project Manager
People who have challenges in career development
Benefits
Identification of barriers in achieving development goals
Creating a tailored development path
Development of potential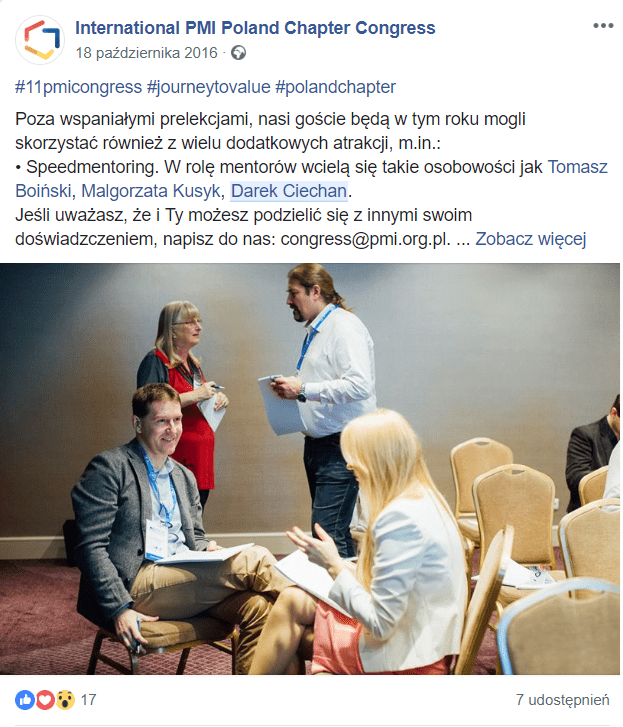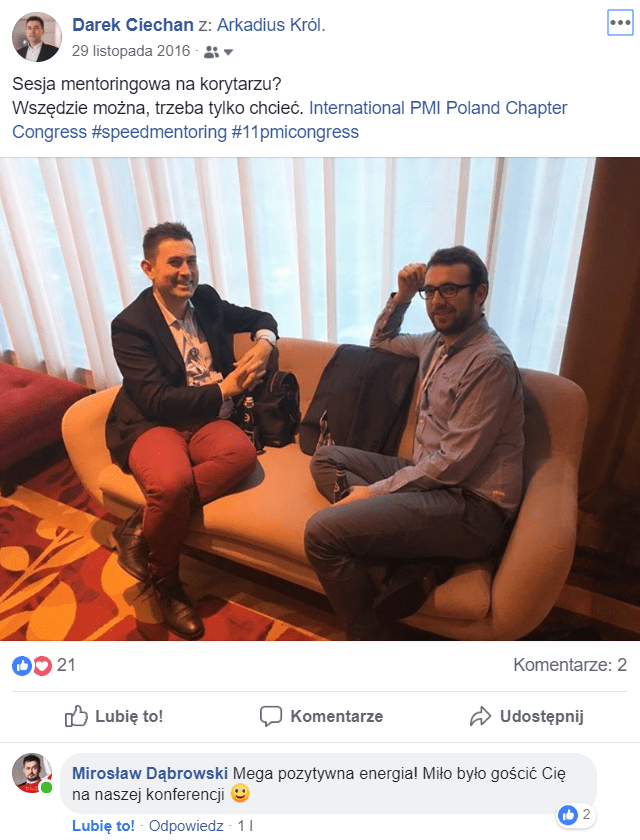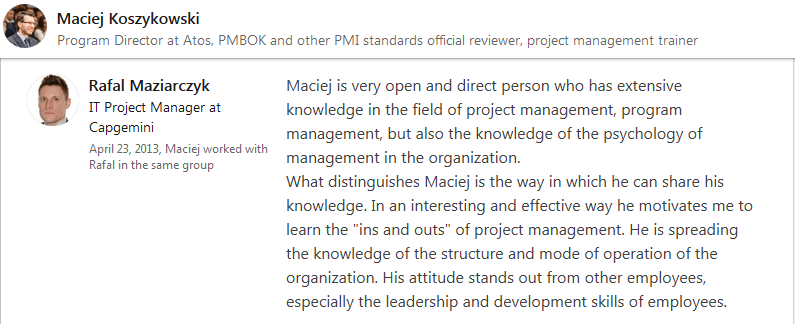 ---